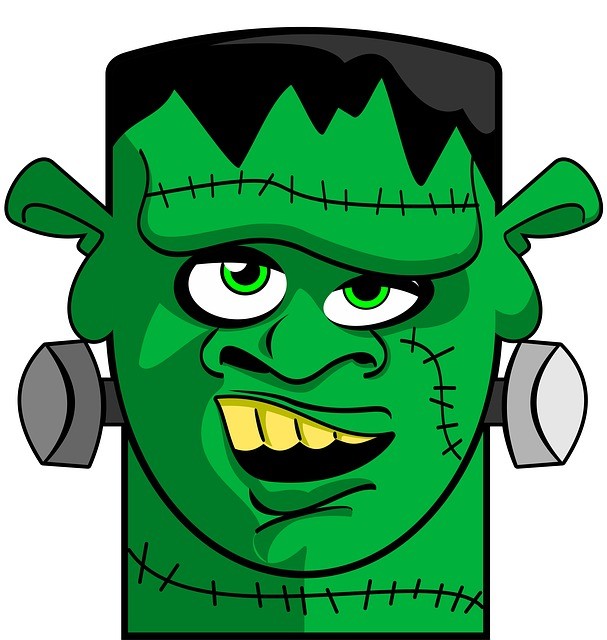 This collection of Frankenstein jokes is sure to get some laughs. If you're looking for clean jokes about Frankenstein for Halloween – or anytime – then this is for you.
These jokes are based on the character of the monster from the novel Frankenstein, or The Modern Prometheus, by Mary Shelley.
Frankenstein is actually the name of the scientist who created the monster, but most people – especially children – are thinking of the monster when they hear the name Frankenstein.
Frankenstein Jokes
Q: What tops off Frankenstein's ice cream sundae?
A: Whipped scream.
Q: How did Frankenstein get around town?
A: He drove a monster truck.
Q: Why did Frankenstein go to the dance?
A: To see the boogie man.
Q: What does Frankenstein do as soon as the school bell rings?
A: He bolts.
Q: Why couldn't Frankenstein go to school with the witch?
A: He couldn't spell.
Q: What tree-monster prowls the forest?
A: Frankenpine.
Q: What is Frankenstein's favorite baseball team?
A: The Frankees